If figures that I would adopt a puppy during an El Nino year!  I'm happy about the rain, we need it to get out of the drought and water use restrictions, but tiring out a puppy without any outside time can be tough. I'm lucky that Elly likes to practice obedience skills, work on core strength, and play food games.  Her big brother Obie likes to play with us sometimes too.
I'm working with Elly on some tricks too…but that is for another post.
Obie sitting on the balance disc… and waiting for his treat!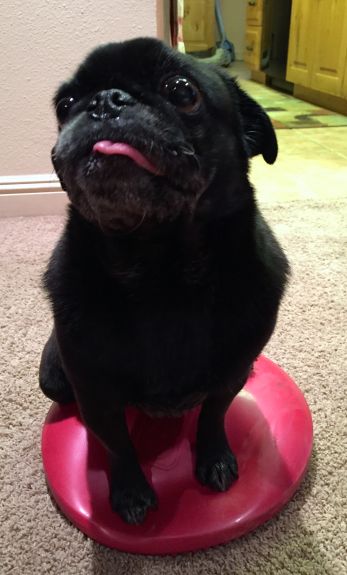 Elly on the FitBone with brother rooting her on.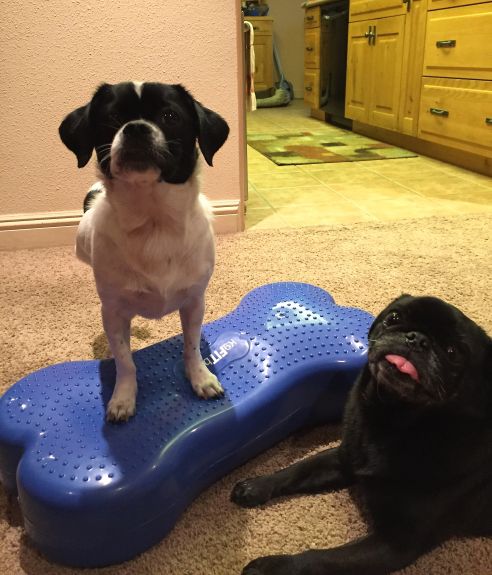 Elly on the FitBone. She is really good at two up (feet) but we are still working on 3 up.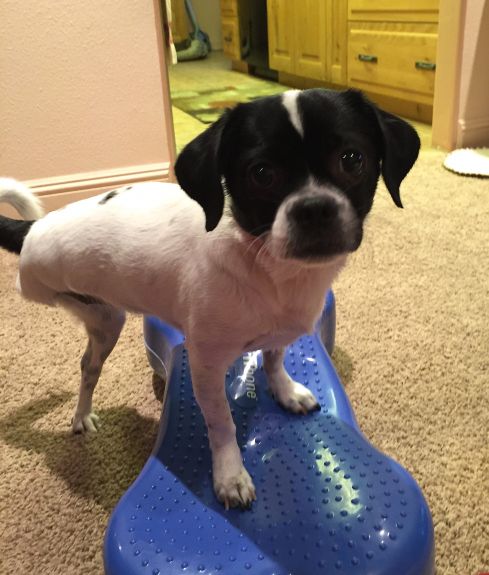 Elly playing Dog Twister.  I feed her part of her dinner this way sometimes.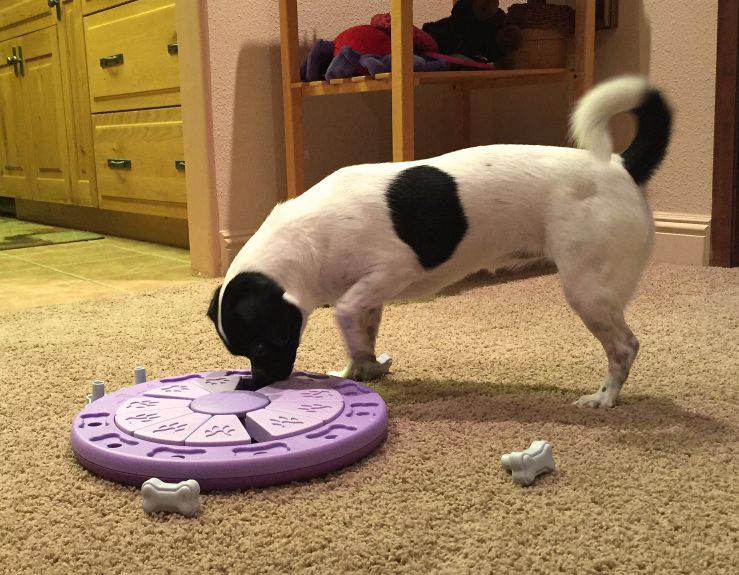 Obie and his Tug-a-Jug, he loves this thing. I don't think Elly knows how to play with this one yet, but she knows to follow Obie because treats magically appear!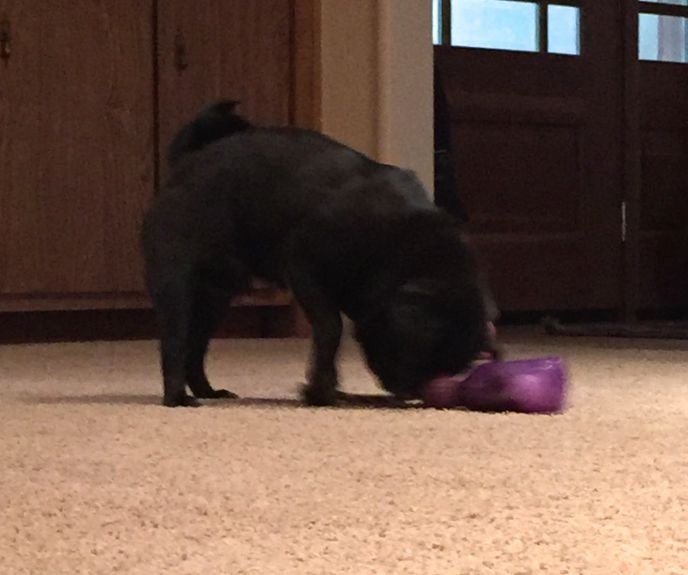 Elly and her Hol-ee Roller ball.  She is still working on her strategy with this one.