We have been enjoying a few days of sun after quite a bit of rain.  We have still been getting out almost every day to Elly's favorite park.  Her fav activity at the park is to cruise back and forth across the grass checking out the newest gopher holes.  She hasn't seen one yet but she likes to stick her nose in any open hole she finds.  The grass is deep and until a couple days ago very wet- actually a great workout for a Tripawd!  When no one else is around I can let her off leash in the fenced dog park, although until today it was too muddy to follow her around.  Today I stalked her with my GoPro on a stick and got some pretty cool photos.  Enjoy!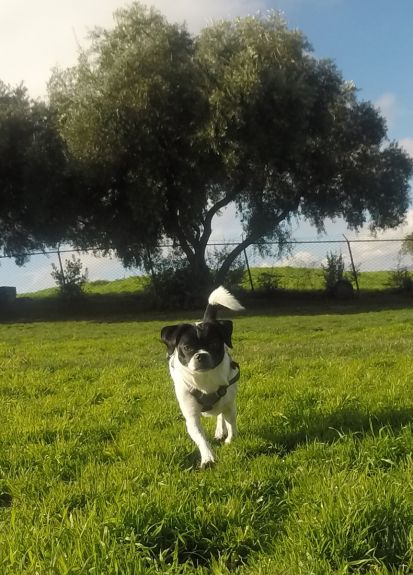 Did someone say 'snacks'?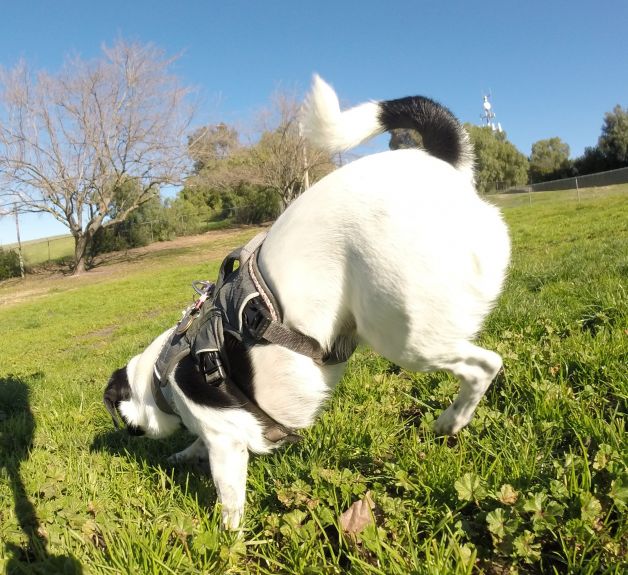 Handstand!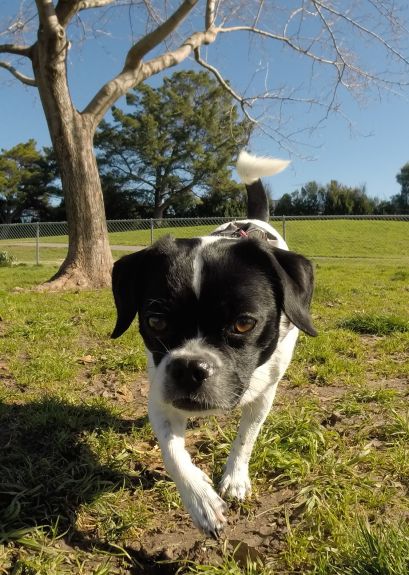 Stalking…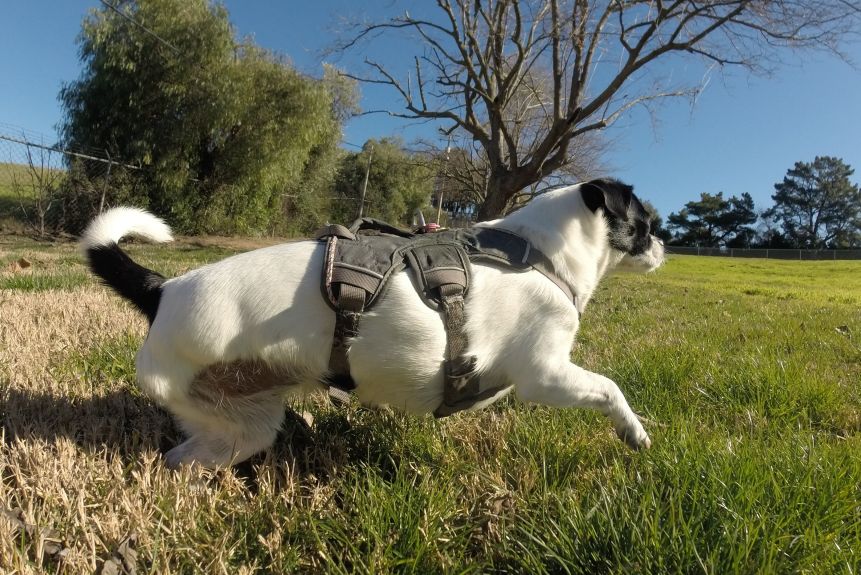 Getting away from the camera!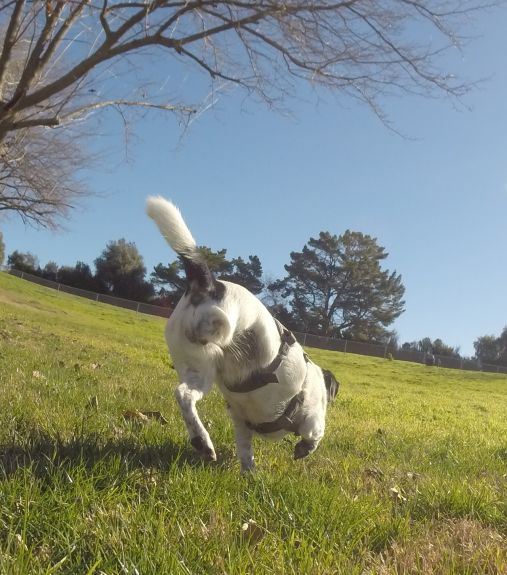 View of the undercarriage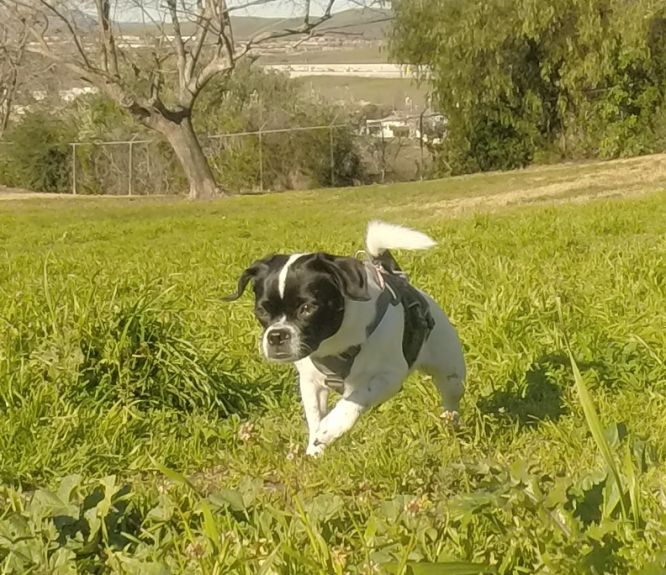 Action Puggle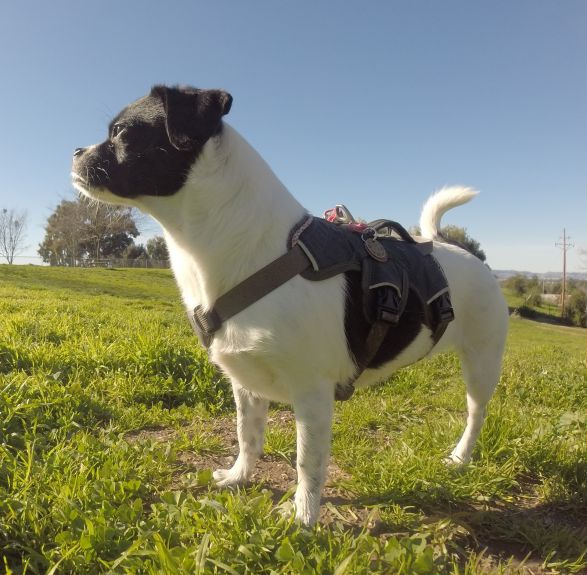 Contemplative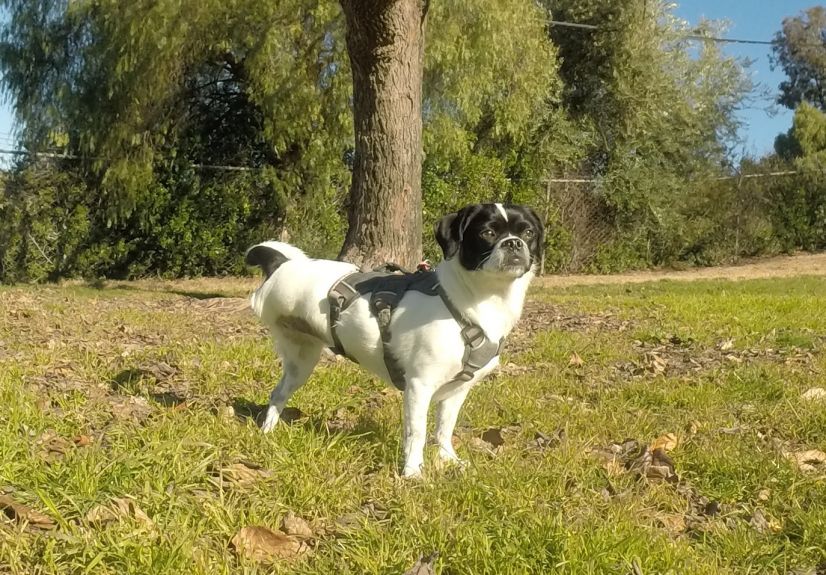 More contemplation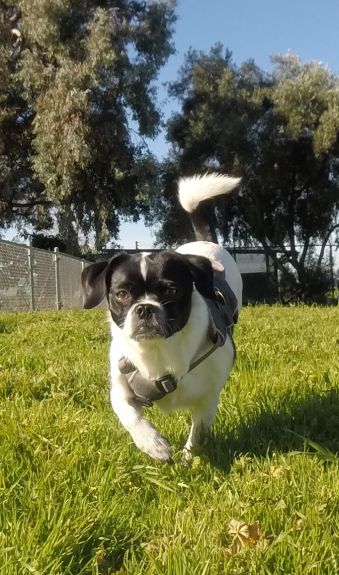 Here I come!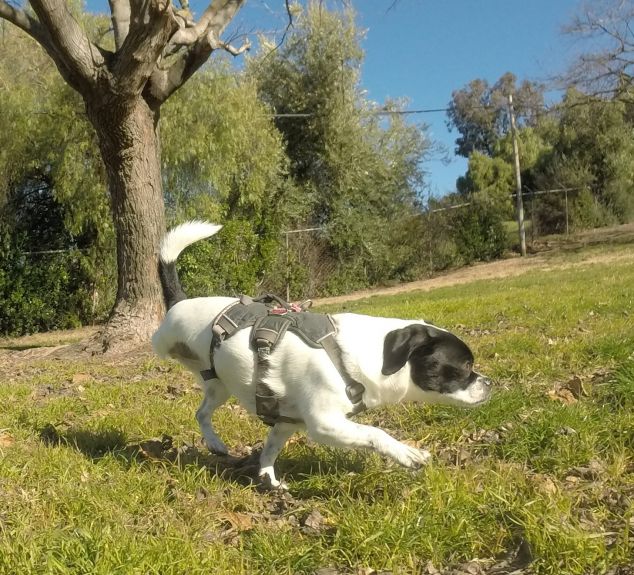 Two feet up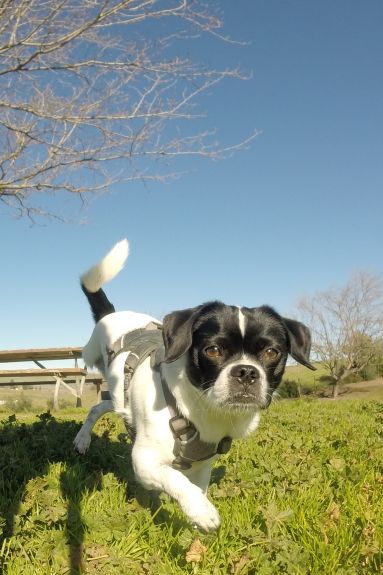 Or one foot down