Elly has been a Tripawd for more than three years, August 5th, and as of October 17 part of our little pack for 3 years.
Elly flies up and down the stairs and has since she first came here.  It was a concern when I was considering adopting her since Tri-Pug Maggie, also a small rear amp, had trouble going up stairs and I now live in a house with lots of stairs. Elly has learned to wait at the top or bottom of the stairs for me to cue her to follow me, it saves some wear and tear when I am coming right back. Sometimes when she isn't sure what we are doing she stops in the middle and waits : )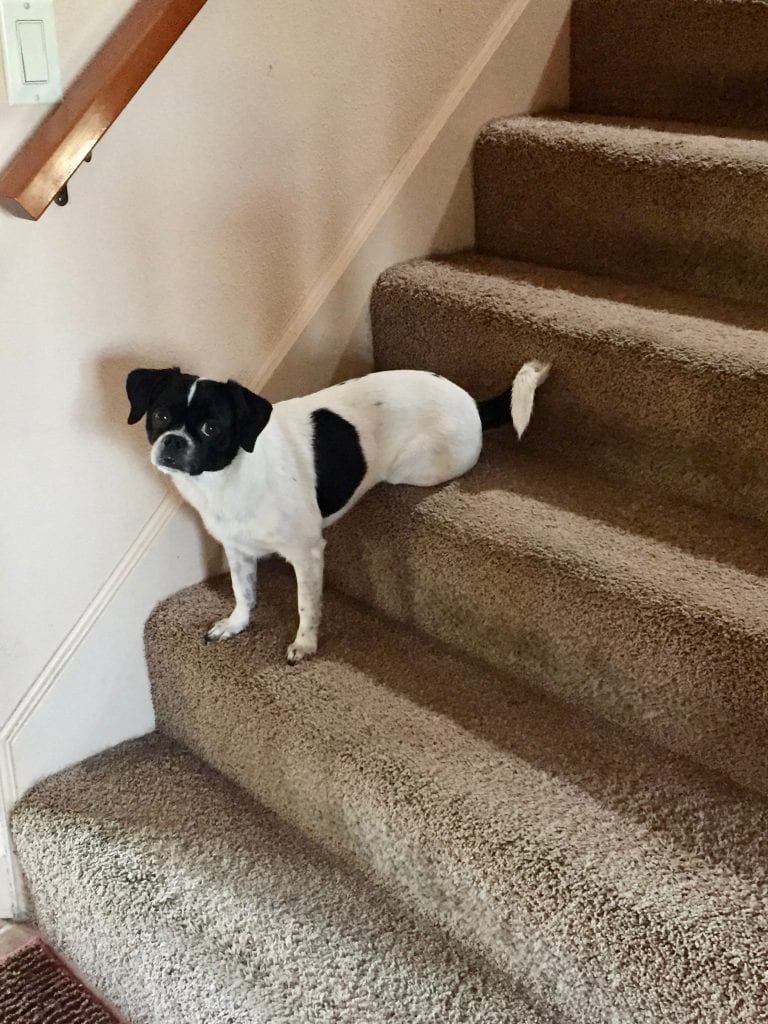 Our first fall together was rough for a skittish dog…the leaves falling off trees and blowing down the road scared her.  We often had to stop and let those little evil doers pass.  Three years later we still  have to stop for leaves but now it's because she thinks they might be turkey feathers!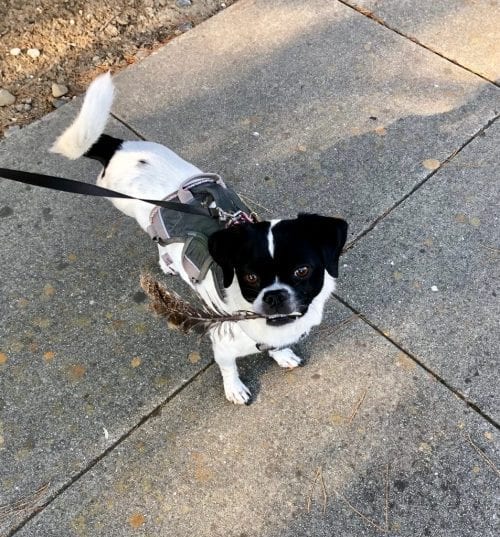 I live with my father and Elly didn't get off to a good start with him, in fact it seemed like she might not be able to stay.  She barked at him EVERY MORNING for three weeks!  She even nipped him once- I think because he tried to pick her up.  She finally got used to him being here, although was leery of him for quite awhile.  One of Dad's jobs is to feed the dogs and she wouldn't go downstairs (without me) for breakfast for a year.  Now they are best buds!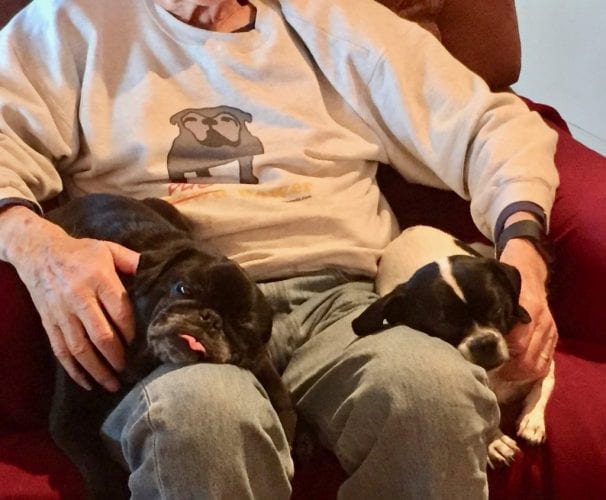 In addition to being skittish Elly was quick to bolt when scared, you couldn't blame her after being hit by a car and re-homed several times.  I couldn't imagine ever letting her off leash unless in a fully enclosed park.  Now (after tons of classes and hours of training) she has earned a little off leash time. I only let her off at certain parks and only when there are no other dogs around.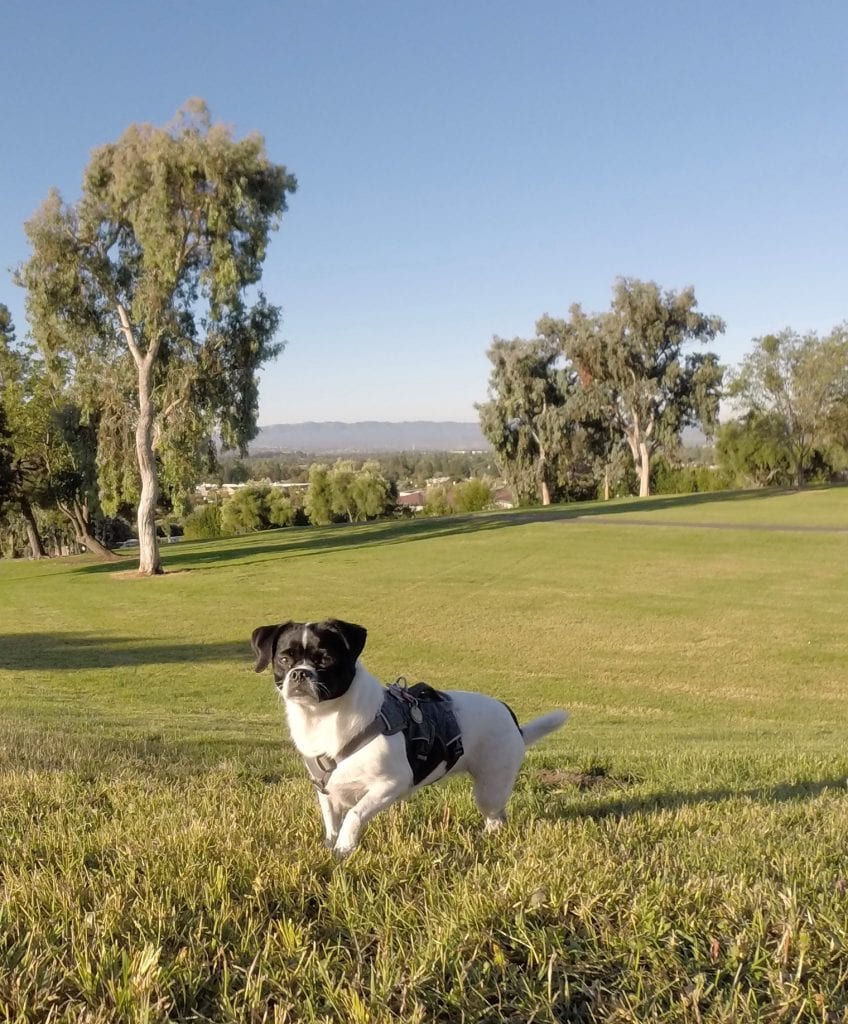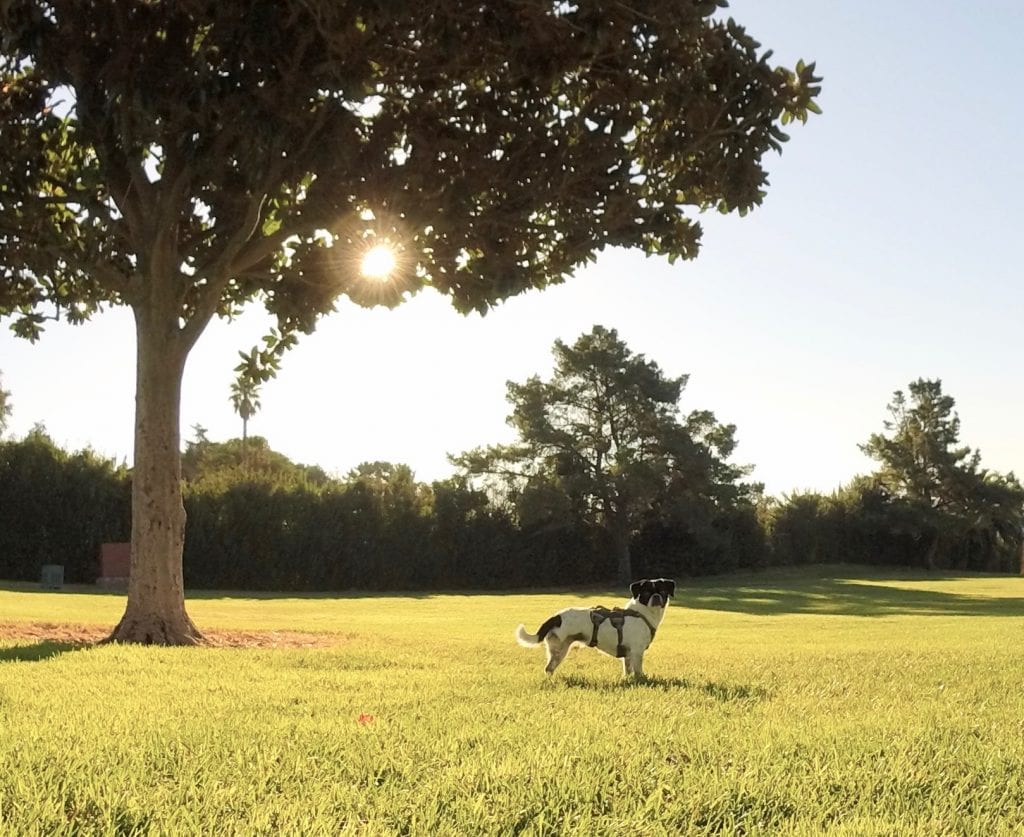 Elly isn't the same dog that first hopped into my life, we have grown together in so many ways.  I had hoped to do therapy work with her when I got her but her fear issues makes that impossible (for now anyway).  I discovered Nose Work as an alternative and it has done wonders for her confidence.  She is braver and more comfortable in her world,  we have become quite a team.